Statistics
Total registered users: 9175
Total articles: 23656
Total comments: 2087
Last update: 11.01.2019. 23:44
Edis Zilic, Bosnian actor and a nazi: ethnic Croats should be banished from Bosniak territory
Written 30.03.2013. 21:43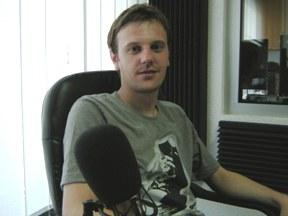 Documentation Centre for recording of hate speech from Mostar is documenting all instances of nazism and the desire to destroy the indigenous peoples in the territory of Bosnia-Herzegovina.
According to the last report, Edis Zilic, a Bosnian Muslim actor from Tuzla, declared that "One who identifies himself/herself as a Croat, should be expelled from Tuzla city".
Zilic wrote a public commentary on www.klix.ba, and the latter was immediately perceived in media as a severe case of hate speech.
Info: Croats of Bosnia and Herzegovina are ethnic Croats living in Bosnia and Herzegovina. They are the third most populous ethnic group in the country, after Bosniaks and Serbs; although they constitute a minority of the total population, as a constitutive nation of Bosnia and Herzegovina, they are not legally considered a minority group. They are also a native ethnic group of Bosnia and Herzegovina, as their presence there dates back to the 7th century. Croats of Bosnia and Herzegovina have made significant contributions to the culture of Bosnia and Herzegovina. Their mother tongue is Croatian, and most identify as Roman Catholic.

Data:
Edis Zilic Bosnian actor.
Born in Tuzla, February 18, 1985
Tags: hate speech, Bosnian Muslim actor, nazism
Infoservice